Ms. Lavenda provides a comprehensive massage service. Various modalities from light touch senses-stimulating, aromatherapy, lymphatic, cupping, Swedish to deep tissue and myofascial release is performed by Colorado certified massage therapist, Wojtek Rychlik, LMT, Ph.D. Deep tissue is the most popular request. He specializes in a massage that is optimized for relieving pain while reducing stress levels.
Enjoy your massage while listening to a soothing music of your choice. Client satisfaction and well-being is my priority.
Please book the appointment by calling 719 684 7987 (stationary phone), texting or calling to 684 7988 (mobile; no calls accepted from hidden numbers) or communicate by email.
You may schedule the massage at Academy Circle site for Tuesday, Thursday and Saturday where he works from 10 a.m. to 4 p.m. Another location (Vondelpark Dr.) has a much wider range of hours (9 a.m. to 9 p.m.) See bottom of this page for the map & photos.
In order to provide the highest quality service Wojtek does not book more than three standard sessions per day.
THE RATES.
Client's Revievs Purchase Ms Lavenda Gift Certificate for massage (>33% off), this is the same price for the First Time Clients (1/3 off)
Cancellation policy:
Feel free to cancel or re-schedule your massage down to 24h before the appointment time.
IMPORTANT: Shorter cancellation notice or no cancellation notice may result with a surcharge of $25 or $55, respectively.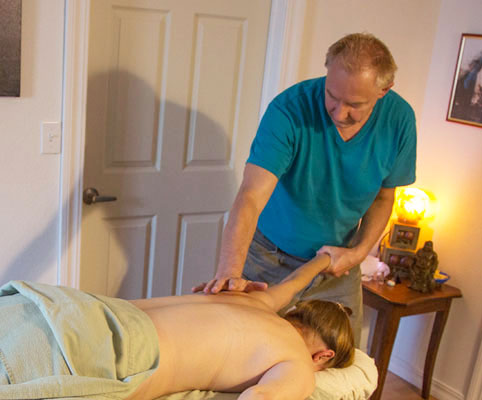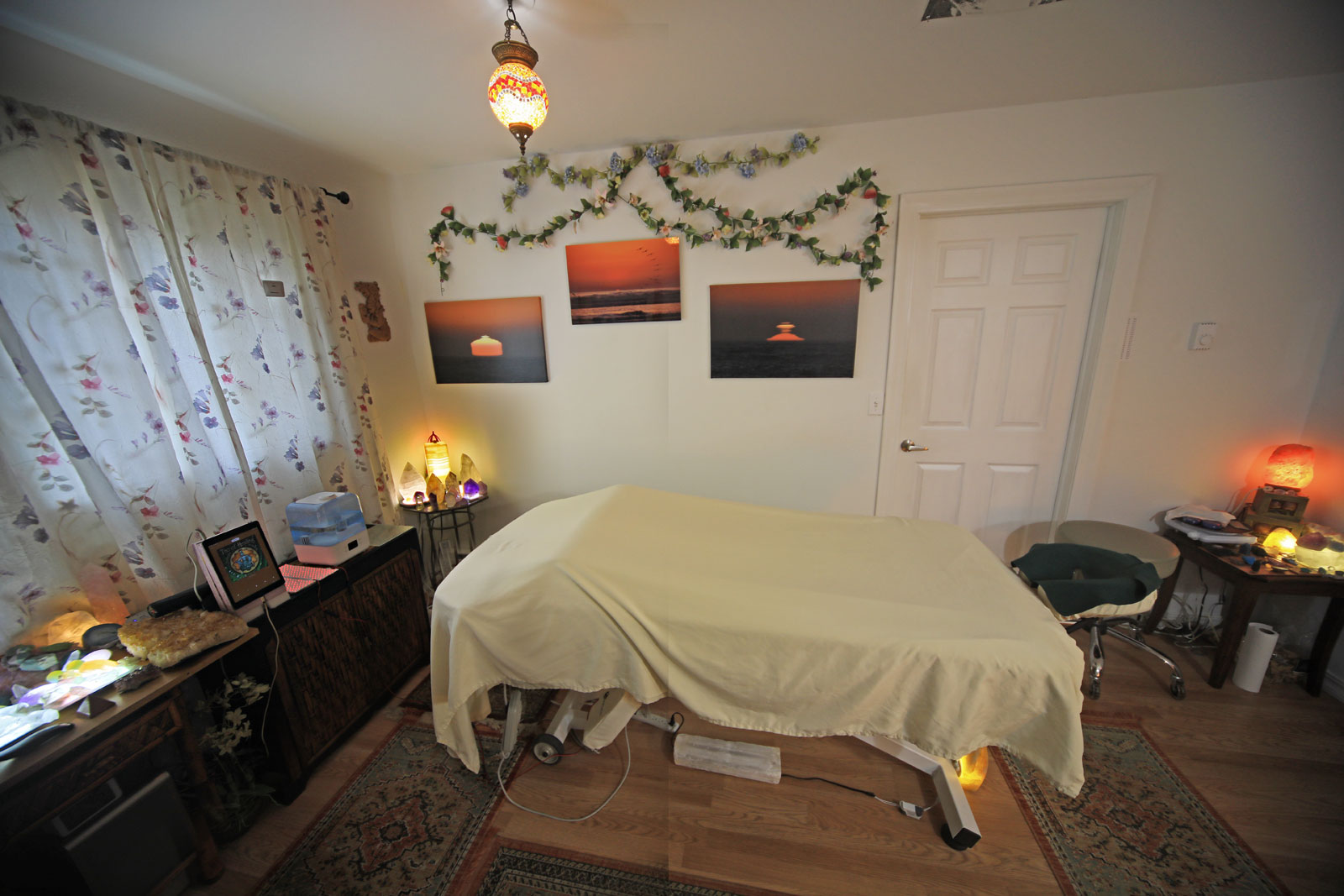 Feeling tired, having low energy or depression, gaining weight, memory problems, having dry skin, dry mouth or immune system issues? There is good chance your body needs iodine supplementation. Why iodine? Because this essential to human health element has been singled out as dangerous for several obscure reasons, it's been gradually eliminated from our diet, and even worse, replaced by its antagonist, bromine. This trend is the cause of a widely spread hypothyroidism in most developed countries. See the full article; also peer reviewed on orthomolecular.org page.
Dr. Wojciech Rychlik received his Ph.D. degree in Biological Sciences in Poland (Wojtek is his nick name). Massage has been his hobby since high school years when he was deeply involved in sports (track & field). He was performing massages on more regular basis in the early 2000's. Colorado introduced massage licensing in 2009 and because of his other commitments and responsibilities it took him 5 years to get certified by the State by finishing massage therapy school, US Career Institute in Ft. Collins, and passing the State required MBLEx exam in 2014. Since early 2000's, together with Barbara, he has been involved in aromatherapy and designed essential oil blends.
Our commercial site for massage is 2120 Academy Circle, Suite F (MassageWorks), see the map:

and photos from the street level: photo 1 photo 2
Location for essential oils and massage (the main address) is 1267 Vondelpark Dr:


Our Facebook Page has been established 11/9/2016.
© 1999-2017 Ms Lavenda. All rights reserved.